The club has a new website (without advertisements!) – we plan to add lots of content and information here over the coming months… watch this space!

---

So I finally got a place at UTMB (Ultra-Trail du Mont-Blanc) after 3 years of entering the lottery and many more of building up to longer races and getting the required qualifying points. I've always wanted to do this race as my first 100, and now have a huge sense of satisfaction at having completed…

---

Laps, alps and pals! As ever, it's all go in Glossopdale and beyond. Keep your reports coming in to gdhweeklyreports@gmail.com. Here's what's been happening over the last few weeks: GDH 100m Sprint Challenge As part of the 40th Anniversary celebrations, we gathered at Glossop Cricket Club on Friday 19th August to test our skills at…

---
Glossopdale Harriers is a well established and friendly running club based in the old market town of Glossop in the High Peak District of North West Derbyshire. We are active in road, fell, trail and cross country running, and our members organise regular local runs on the roads and fells that cater for all abilities.

Glossopdale Harriers are supported by Harrier UK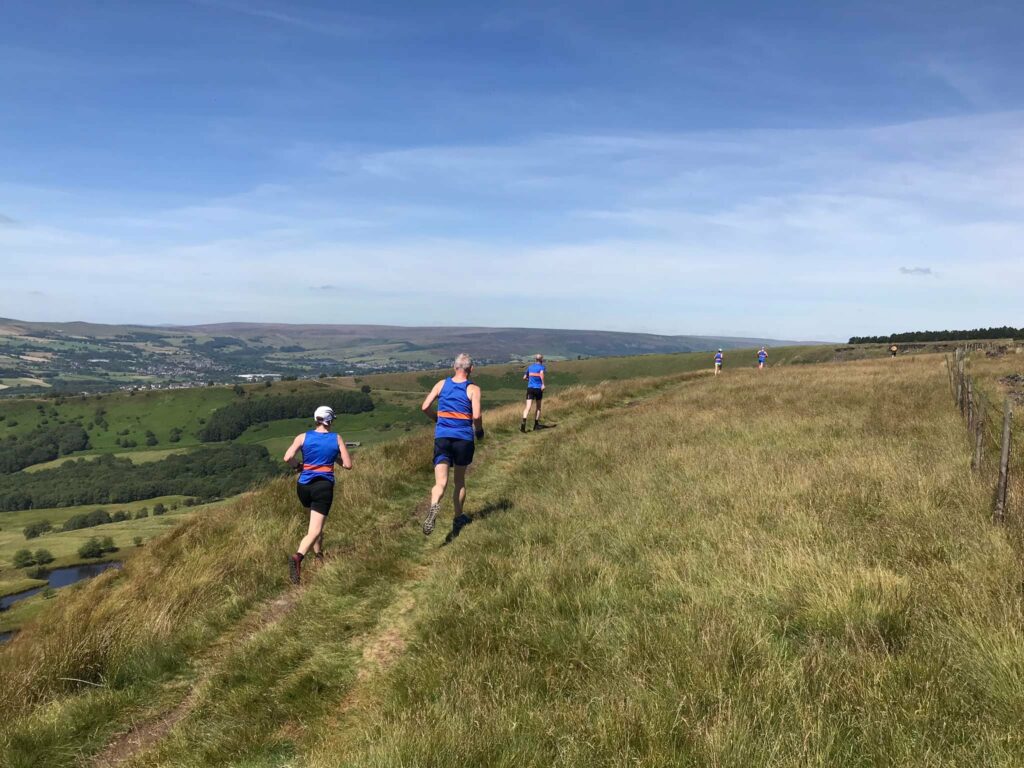 Join Glossopdale Harriers
Interested in running socially, training or racing with like-minded individuals of all standards? See our reasons to become a Glossopdale Harrier!