Club Runs and Training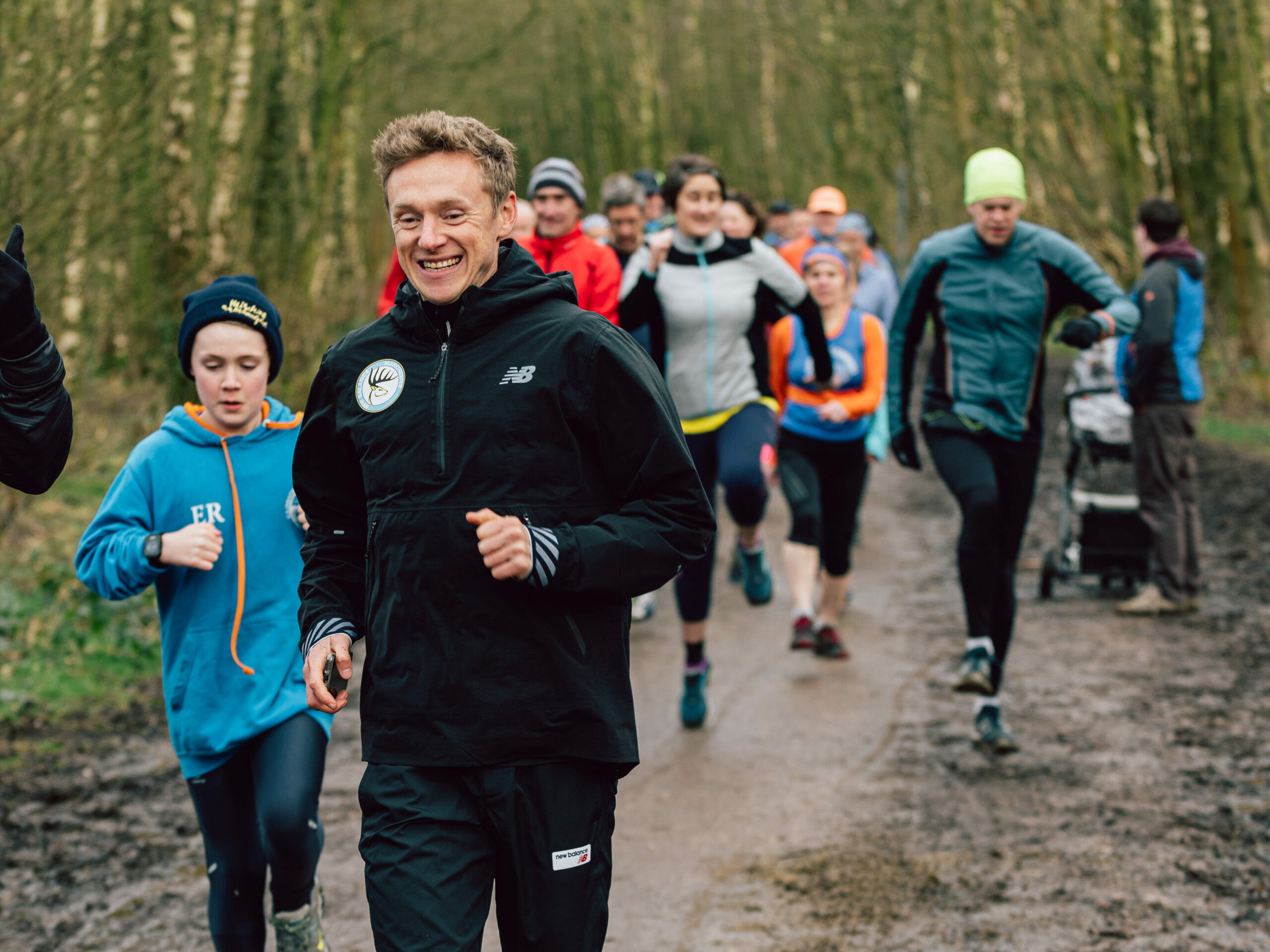 Coached session
Tuesdays, 18:45
Green Lane turning circle, Simmondley
A weekly, coach-led group training session, with a warm up followed by a planned set of reps. Helps to develop speed and endurance and improve running form, benefitting members of all ability levels and whatever your goals. Everyone runs at their own pace in groups.
These sessions also incorporate a bi-annual marathon training programme as an option for those targeting a marathon or similar event.
Session details are distributed via Facebook and WhatsApp in advance.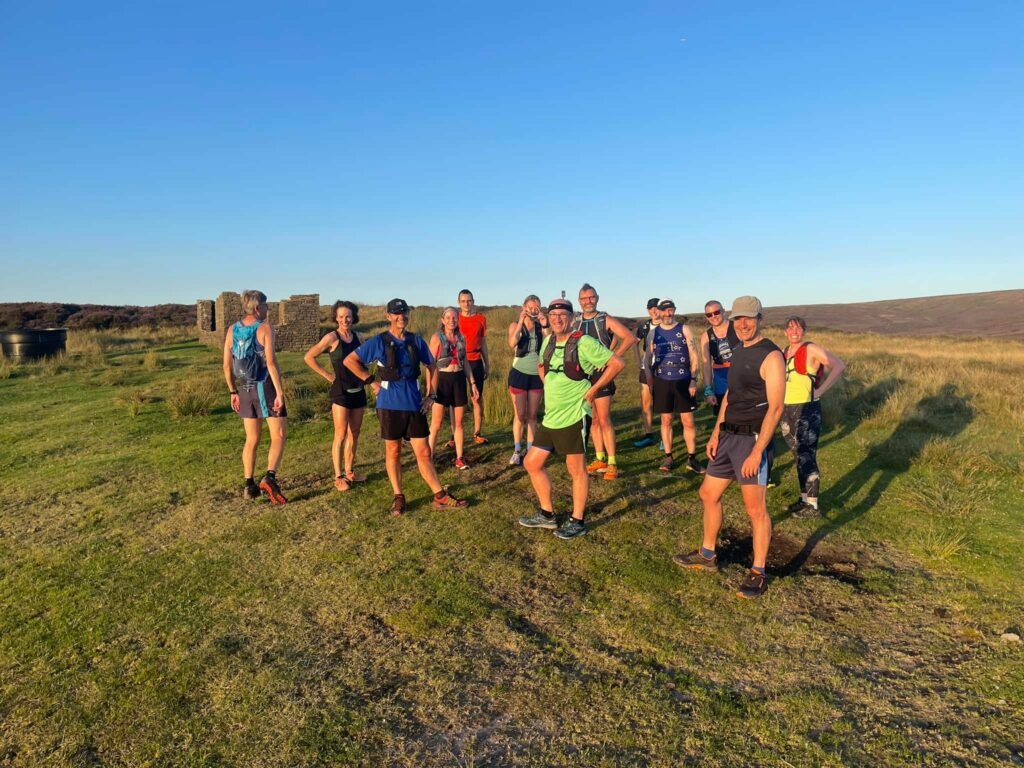 Social runs
Thursdays, 19:00
Details confirmed weekly via Facebook/WhatsApp
Social fell and trail/road runs, usually starting from Glossop Leisure Centre. These runs are suitable for all members and have a back marker so nobody gets left behind! Details of routes, starting points and any other are shared in advance via Facebook and WhatsApp.
Depending on the time of year and weather conditions, runners should ensure they're carrying appropriate basic kit such as a suitable headtorch/light, map, compass and whistle, hat and gloves, water, emergency food and waterproofs.
Couch to 5K programme
The club runs a dedicated Couch to 5K programme for beginners, those returning from injury/illness, or anyone wanting to build up fitness from scratch. The programme runs over 10 weeks, starting with an induction morning and ending with the Glossop Parkrun. We hold 2 sessions per week at the Glossopdale Community Running Track, lead by qualified run leaders.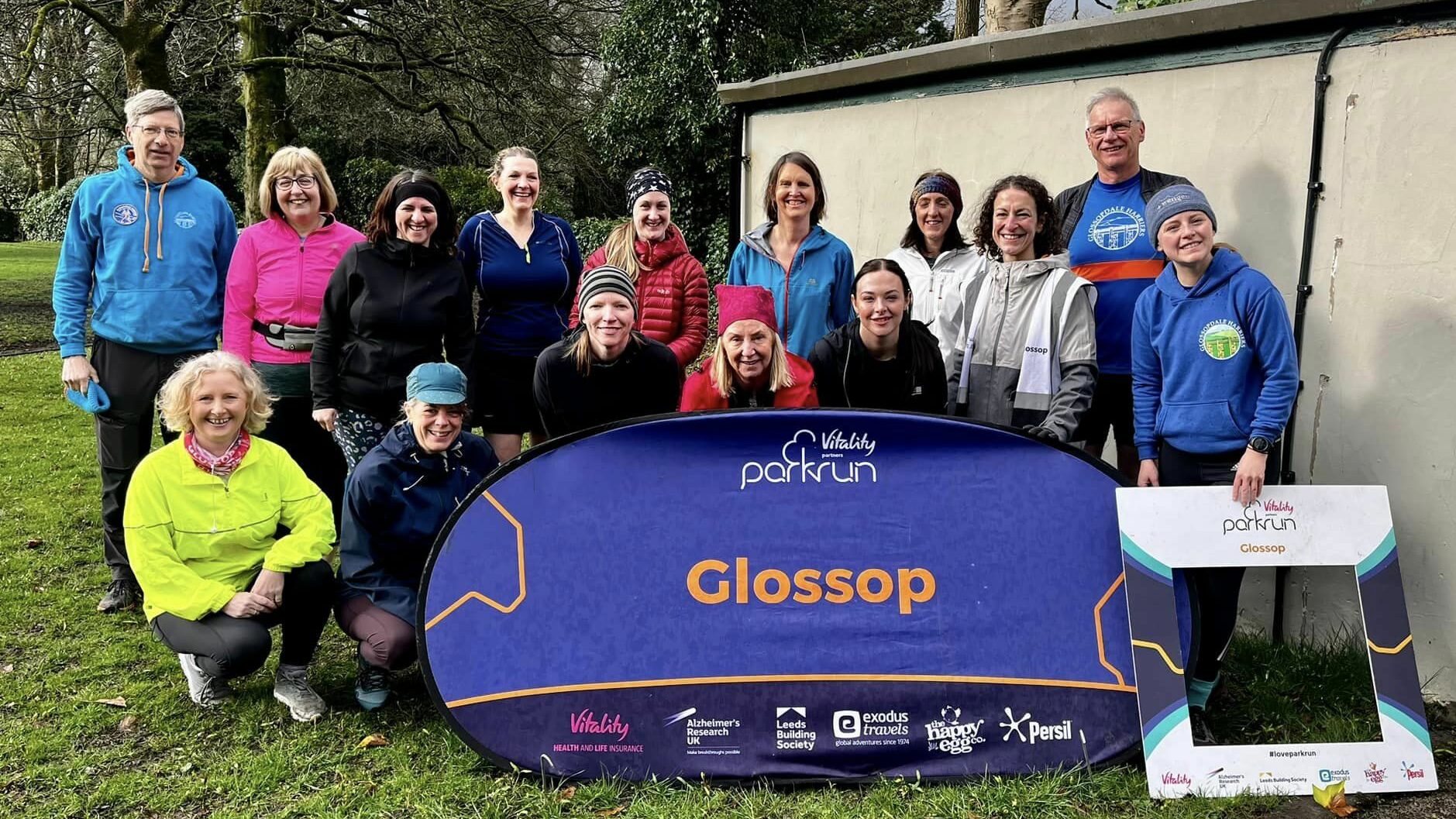 Couch to 5K programme: September 2023
Our next 10-week programme kicks off with a walk and coffee morning on Saturday 16th September at 9am. Subsequent sessions run on Mondays and Wednesday from 6:30pm – 7:30pm at the Glossopdale Community Running Track (meet at the end of Green Lane, Simmondley).
The course costs £10 (or £5 if you're unwaged), which includes 12 months of Glossopdale Harriers club members. If you're interested in joining, please complete the sign-up form which includes payment details. If you have any questions, feel free to get in touch!