»

»

John Hewitt Memorial Shelf...
John Hewitt Memorial Shelf Moor Fell Race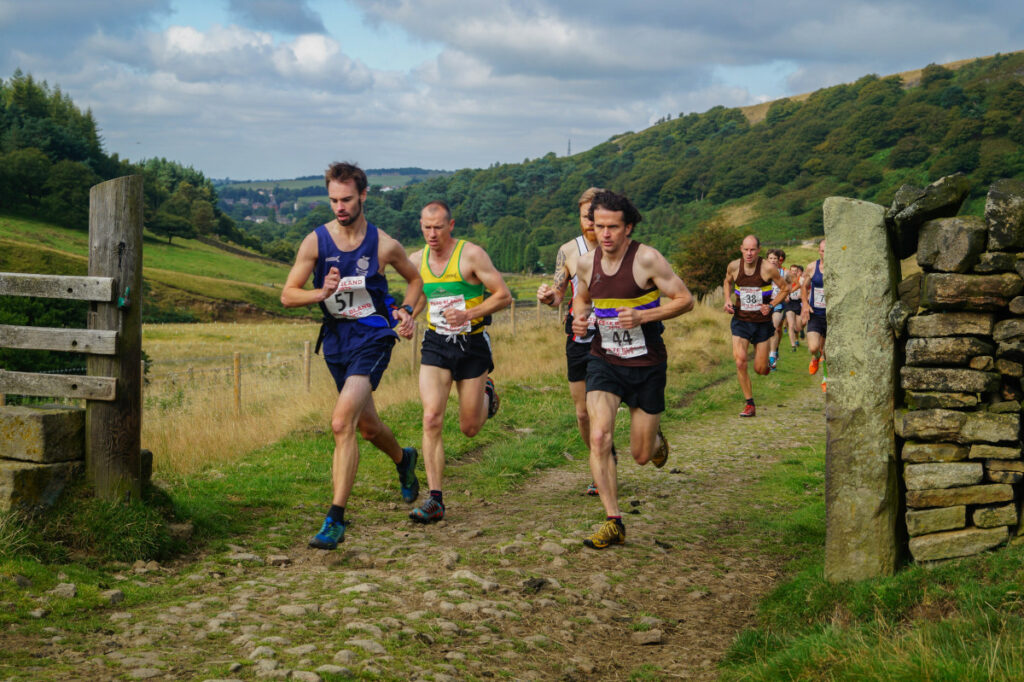 Race details
Saturday 21st September 2024
Category AS (6 miles/9.6km · 1,499ft/457m)
Minimum age: 18
Skills & experience: ER, PM, LK, NS
Route: Flagged & Marshalled
Race organiser: Lance Hamilton-Griffiths
Entry details will be posted here in advance of the race.
FRA kit required: Waterproof whole body cover (with taped seams and integrated attached hood), hat, gloves, compass, whistle and emergency food.
Race HQ: Jack Badger Workshop, Hawkshead Rd, Hope St, Old Glossop, Glossop SK13 7SS.
Start location: 15 mins from registration, along the Mossy Lea track at the first closed gate (SK 053950).
The route
The six mile route taken by the Shelf Moor race has three of the area's aircraft wrecks within close proximity. One is at the top of the steep climb called James's Thorn, the remains of which nestle in the peat on the 1800 foot contour. Another lies below in Ashton Clough while the B-29, "Overexposed" rests at 2038 feet, virtually the top of the Peak District. The views from the trig point there on a clear day are quite extensive.
Markers are followed Northwards across Shelf Moor to the north the far side of Dowstone Clough. After the stream crossing, runners hurtle down the soft peaty terrain, and from Lightside emerge at the track that leads to the finish near the bus turning circle at the end of Shepley Street in Old Glossop.
The course record was set by three times British Fell Running Champion Colin Donnelly in 1989 and is 39 minutes 45seconds. An excellent time for many on the flat, never mind adding the 1500 feet of ascent (and descent). Phillipa Williams of Dark Peak Runners has the ladies record at 46 minutes 28 seconds from 2023.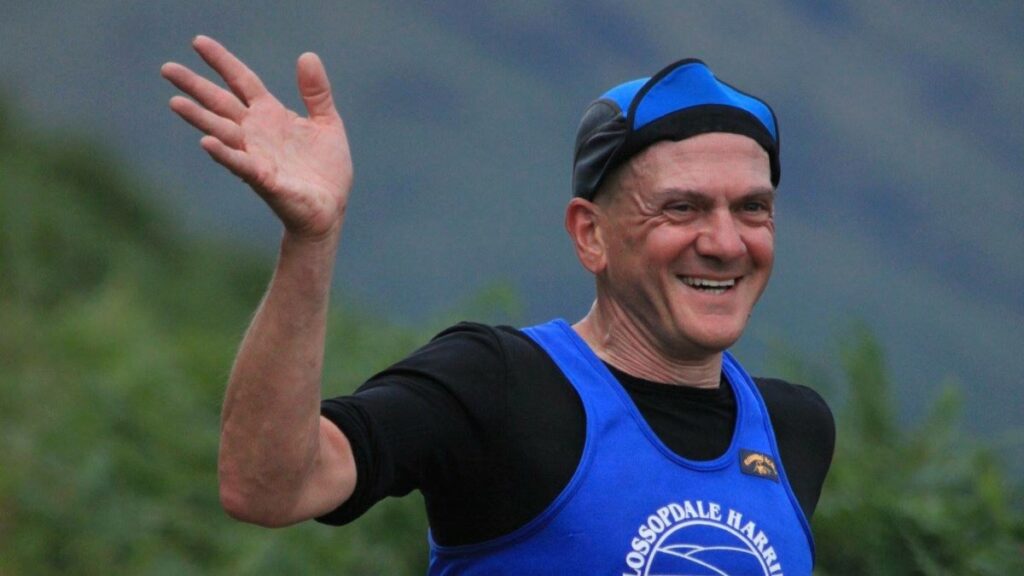 Glossopdale Harriers have dedicated this race to the memory of its former Chairman John Hewitt.
John loved to race and would ask that you honor his memory by running this race with as much joy and enthusiasm as you can muster. For those of you that wish to race the John Hewitt way we recommend an overly optimistic starting pace, sub-optimal navigation skills, putting on the best "race-face" grin of determination for that finish line sprint, but saving most of the day's energy for food, drink (beer or tea!), and lots and lots of laughter with friends.
Those that knew John miss him so much, but his memories are never too far when we're on the hills.
Enjoy the race!